International Baccalaureate Primary Years Programme (PYP)
Accredited School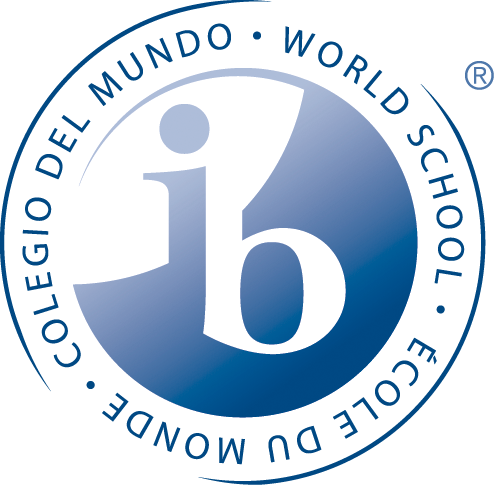 CAMPUS NEWS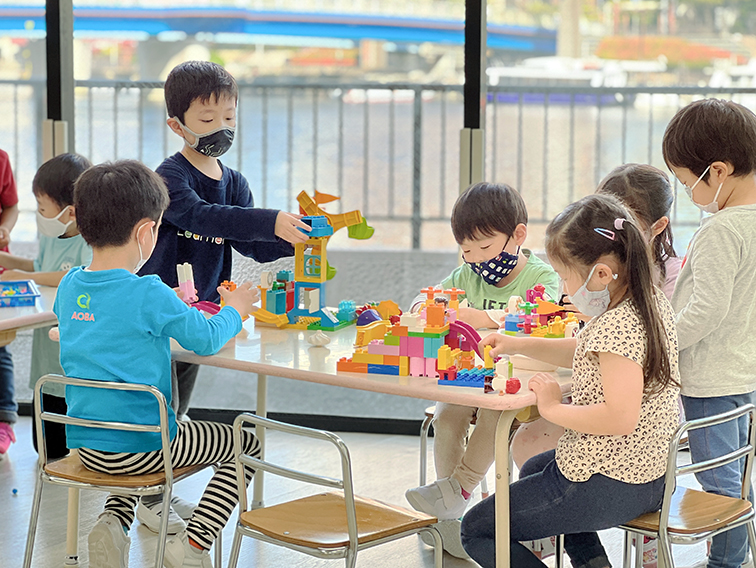 A View of the City and Nature from the Window
Shibaura Canal, Boats, and Trains
With a wonderful view from the windows, students are always excited to see the boats and trains passing by. The cherry blossoms blooming on the other side of the canal in spring, the sounds of rain falling on the canal in summer, the colorful leaves in fall, and the snow in winter, this campus allows you to feel the nature while being surrounded by the city.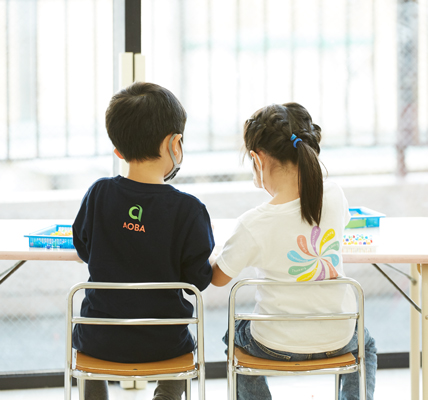 < Small Class Size> Attentive Education with Suitable Facilities
Shibaura campus is the smallest of A-JB's campuses. The small class sizes allow more intensive language acquisition and inquiry-based learning. The classrooms are independent but made with an open structure, so you can feel the energy of the students, making the campus a happy place. The walls dividing the classrooms can also be removed, to hold events in a larger space.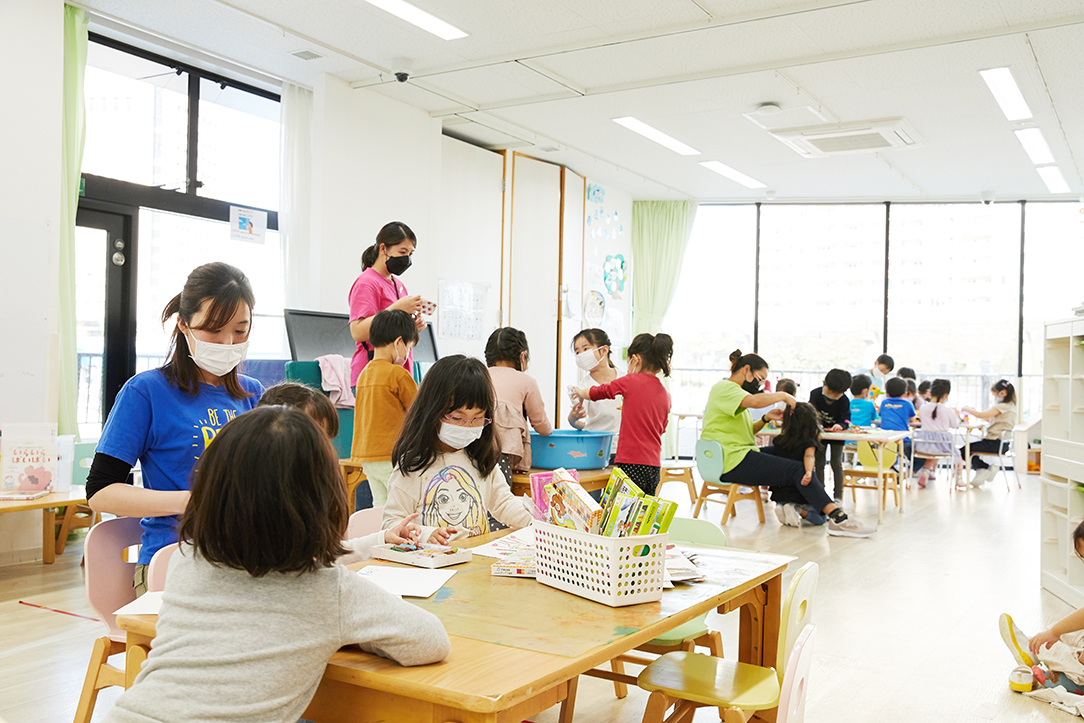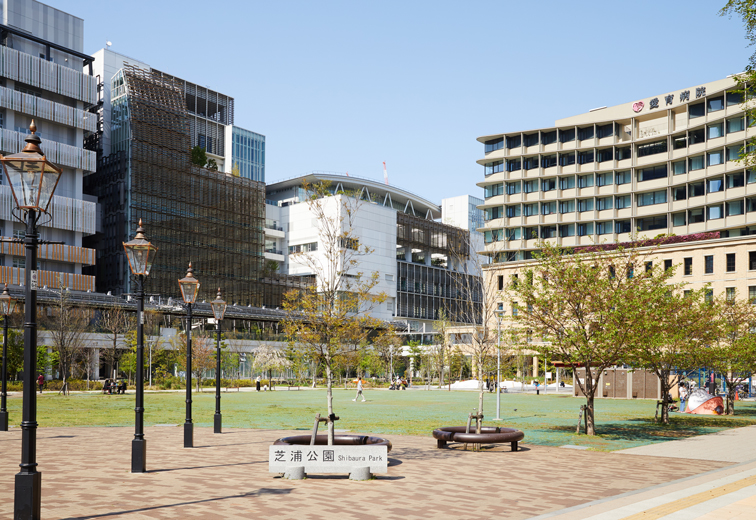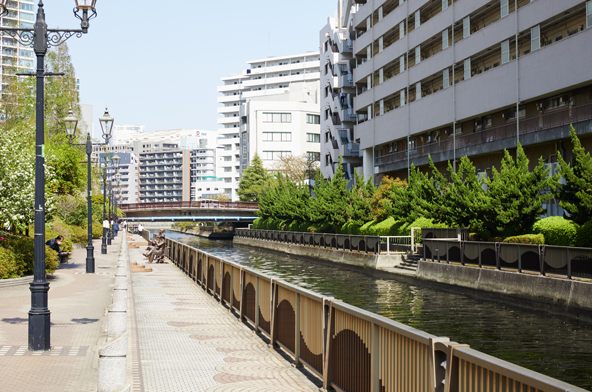 Remarkable Development Area
Well-maintained Parks and Roads
The nearest station is the JR Tamachi Station, but the new Takanawa Gateway Station is also nearby. Redevelopment is active throughout the area, changing day by day. Parks and sidewalks are well maintained, and we can take safe routes to parks nearby.
After School Program
and School Bus
We offer After School Programs such as dance, ESL, programming, and gymnastics. The program supports student's curiosity and the desire to learn, also making their daily exploration and life more fulfilling. All programs are very popular, with some classes having waiting lists.
The school bus service is available covering a wide area of Minato-ku. Bus routes change each year according to registrations, like some fun routes going around Roppongi where you can look up at the Tokyo Tower, going around Zojoji Temple, or crossing the Rainbow Bridge.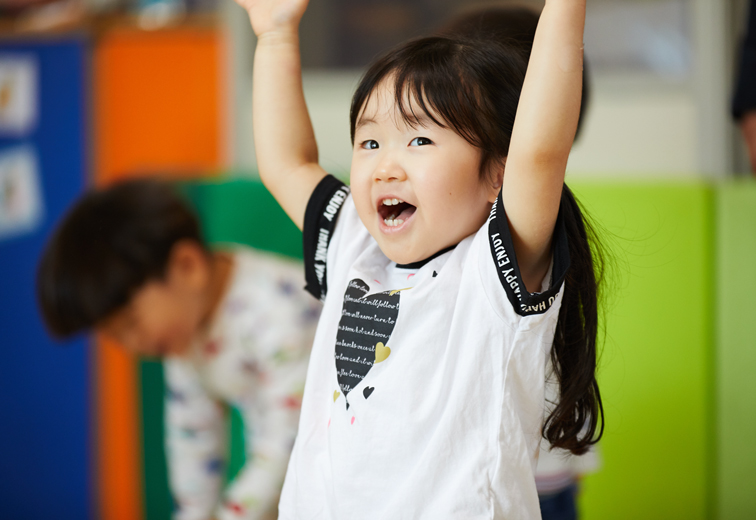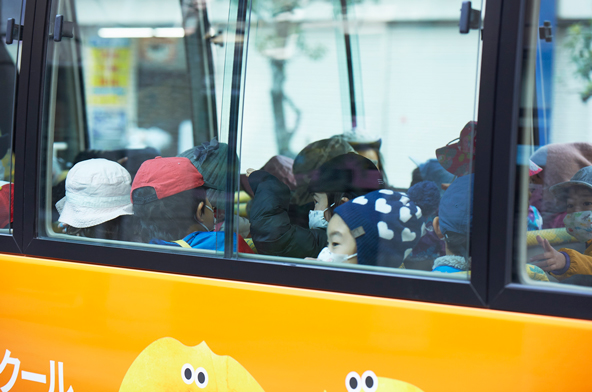 School Overview
Name
Aoba-Japan Bilingual Preschool Shibaura Campus
Address
CANAL GATE SHIBAURA 1F, 4-12-38 Shibaura, Minato-ku, Tokyo 108-0023
TEL
03-6809-5664
Open Days
Monday to Friday (ALA Programs on Saturdays)
Open Hours
8:00am-6:30pm
- Regular school hours 9:00am-4:00pm
- Extended childcare hours 8:00am-9:00am / 4:00pm-6:30pm
- Drop-off time 9:00am-9:15am, Pick-up time 4:00pm-4:15pm
- ASP (After School Program) are also available
Holidays​
Saturdays, Sundays, National Holidays, Golden Week (+/- 1 week), Summer Break (1 week in August), Winter Break (December 25th to January 4th), Spring Break (end of March to beginning of April)
*In addition: the Aoba-Japan Seasonal Programs are held for 1 week during the Summer Break and few days during the Winter Break.(Separate fees/discounts applicable for internal students).
Facility Outline
License/Certificate
Certificate of meeting the Guidance and Supervision Standards for Unlicensed Childcare Facilities issued by the Tokyo Metropolitan Government
Floor Area
175.4㎡
Capacity
50 people
Building
For Childcare purposes
Reinforced concrete / 1st floor of a 7 story building
Facility Details
Classroom / Library / Children's toilet / Children's sink / Office room / Kitchenette / Multipurpose toilet
Equipment
Fully air-conditioned / Emergency supplies / Security camera and Security card system / Machine security system / Automatic fire equipment / Fire extinguisher / AED etc.
Safety Assurance
Childcare liability insurance
Principal's Message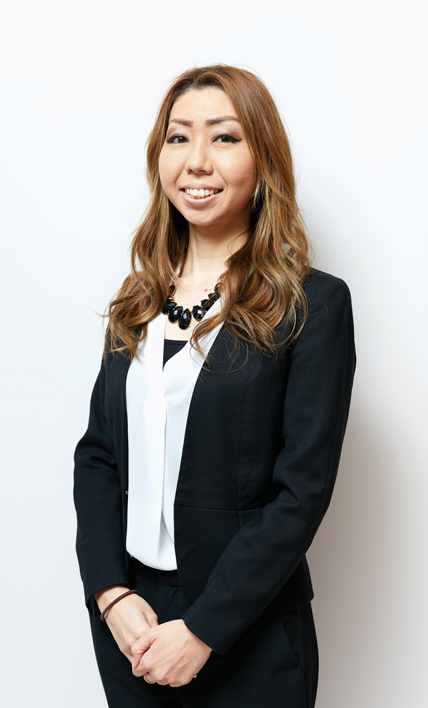 SHIBAURA
CAMPUS
LEADERS
The world in which children will live for the next 80 years, will be very different from the one in which we adults have lived. It will also become increasingly globalized, and children will have more opportunities to spend time outside of the country in which they were born and raised. In such an era and world, we hope that our children will be able to survive on their own, accomplish what they want to do, build their own livelihood, and take an active role in leadership wherever they are. We at A-JB promote inquiry-based learning based on the IB curriculum and bilingual language education, because we believe it is the best way to nurture such a person. We hope that our students will be able to learn at Shibaura Campus, where children and teachers can be engaged in a close relationship.
Profile
Born in Japan. Graduated from Salem State University in Massachusetts, USA with a major in Early Childhood Education. Certified Early Childhood Educator in Massachusetts. Worked at public and private preschools in the United States, as well as public preschools in Japan. Has experiences in a variety of special needs education, and diverse globalized learning environments for children, throughout career. Joined Aoba-Japan Bilingual Preschool in 2019, became the Vice Principal of Harumi Campus in 2020, then the Principal of Harumi and Shibaura Campus in 2021. Prior to Aoba, worked as an Assistant Director at an international preschool operated by the U.S. Embassy in Tokyo, Japan.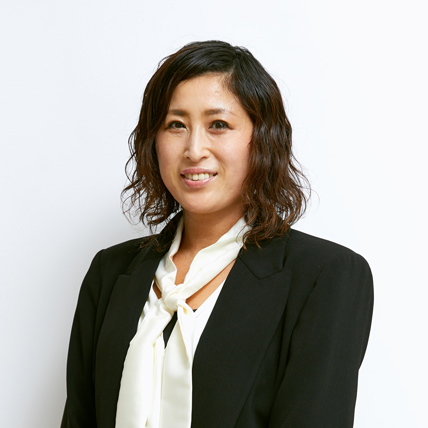 Acting Principal
Konami Tagami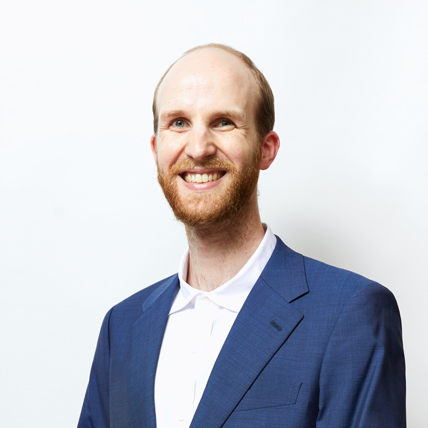 PYP Coordinator
Jeremy Guckert
Access
Shibaura Campus
CANAL GATE SHIBAURA 1F, 4-12-38 Shibaura,
Minato-ku, Tokyo 108-0023
TEL : 03-6809-5664
10 minute walk from the Shibaura Exit (East Exit) of Tamachi Station on the JR Yamanote Line