International Baccalaureate Primary Years Programme (PYP)
Accredited School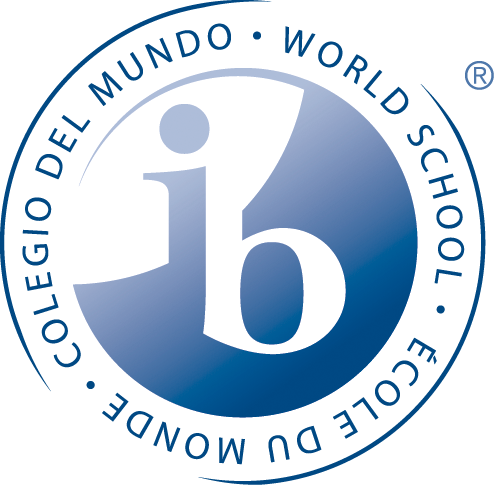 CAMPUS NEWS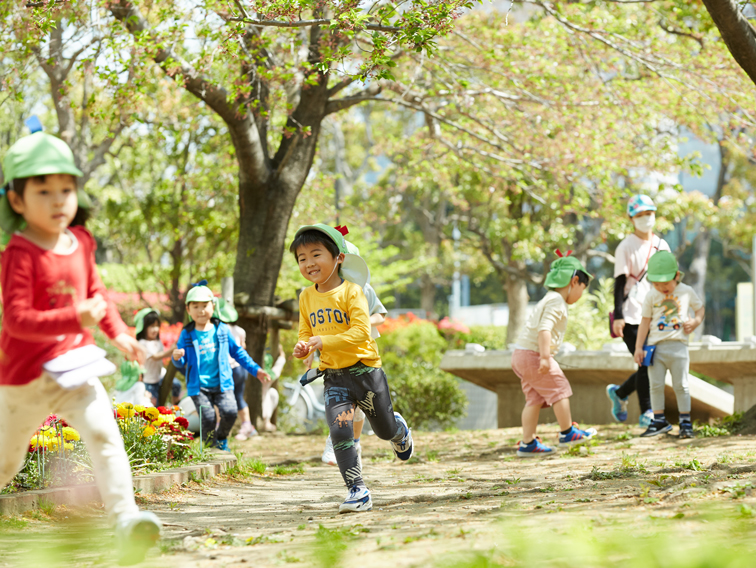 Hidden in an Office District
The Best Natural Environment
Despite being in the Harumi area filled with high-rise buildings, Harumi Campus is surrounded by a large park and many other natural environments. Students can feel the changes of the seasons all around, which helps their emotional growth.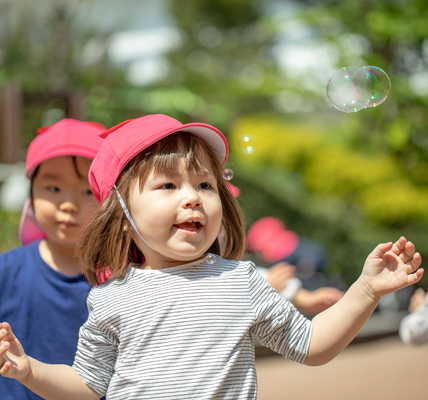 Learning Through Play
Everyday, the campus is filled with students' smiles and laughter. Activities that just look like playing, are actually full of tricks. Students will be experiencing age-appropriate playing and activities. By expanding and deepening their learning through play, students can cultivate high academic skills. Life is nothing without fun. Exciting days await our students.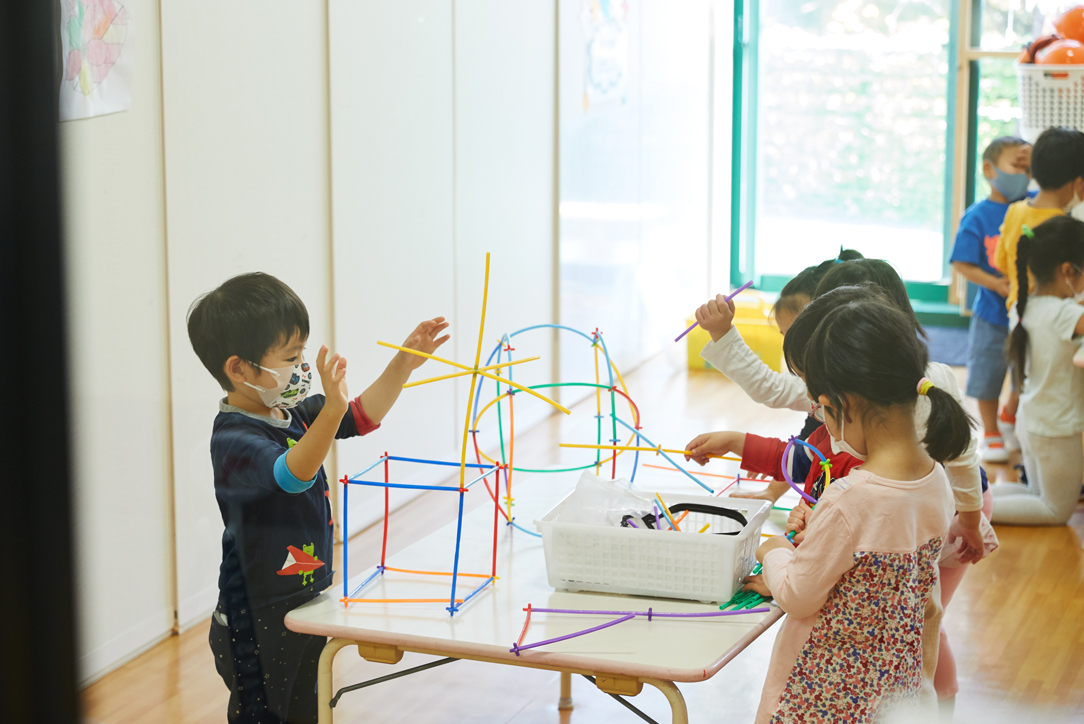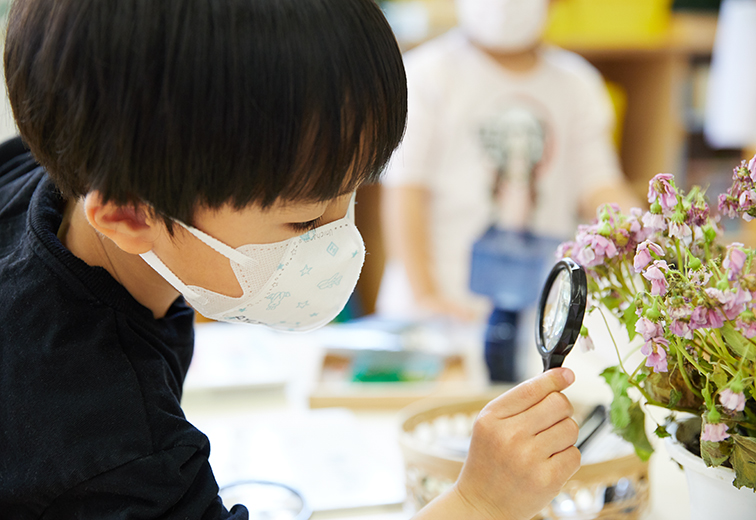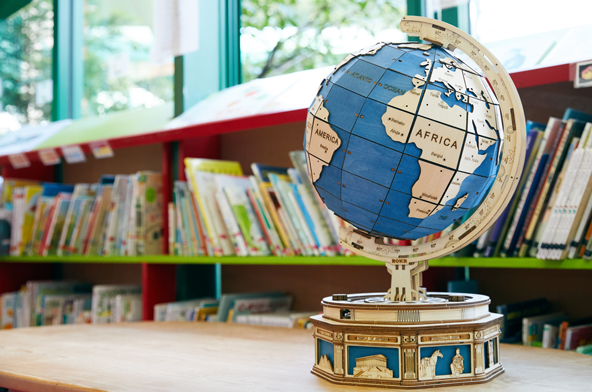 Discover the World Through IB Curriculum
We are an International Baccalaureate (IB) accredited school. PYP (Primary Years Programme) begins in the K3 class, where students explore 4 Units through UOI (Units of Inquiry) a school year. Through daily inquiry-based learning activities, no matter their nationality or race, each student will expand his or her potential, and explore what the world is and who we are from various perspectives. We support the growth of students to have a global perspective in an age-appropriate manner.
After School Program
and School Bus
While popular after-school lessons in the Harumi area are said to have a 2-3 year waiting list, Harumi campus offers a wide variety of programs every day, such as piano, classical ballet, HipHop dance, programming, and gymnastics. Among these, classical ballet, HipHop dance, and programming classes will be in English. Since all programs are held on campus, they are highly appreciated by parents, as they don't need to pick-up/drop-off afar.
The school bus service is available in the morning and evening, one covering the Harumi area and the other in the Toyosu area, for students over 2 years old.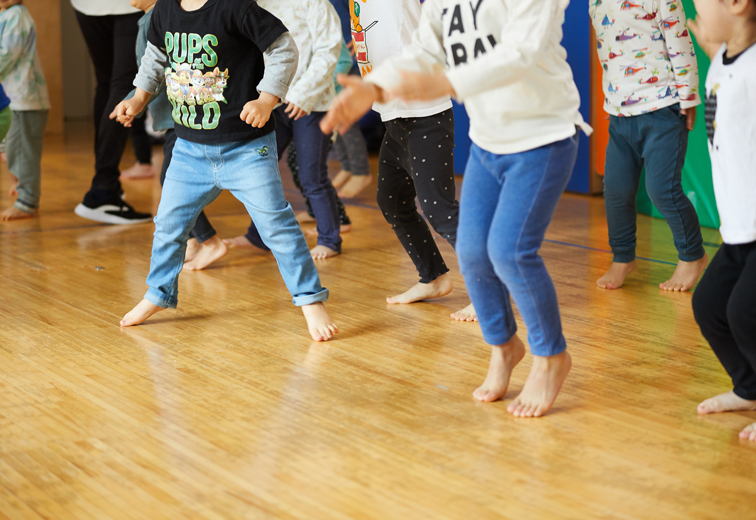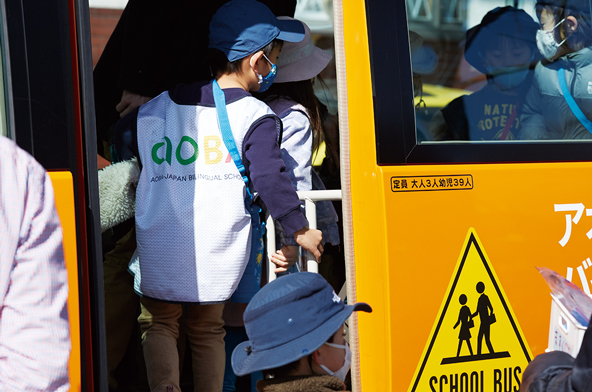 School Overview
Name
Aoba-Japan Bilingual Preschool Harumi Campus
Address
Harumi Triton Square 2F, 1-8-2 Harumi, Chuo-ku, Tokyo 104-0053
TEL
03-6228-1811
Open Days
Monday to Friday (ALA Programs on Saturdays)
Open Hours
7:30am-7:30pm
- Regular school hours 9:00am-5:00pm
- Extended childcare hours 7:30am-9:00am / 5:00pm-7:30pm
- Drop-off time 9:00am-9:20am, Pick-up time 4:45pm-5:00pm
- ASP (After School Program) are also available
Holidays​
​Saturdays, Sundays, National Holidays, Golden Week (+/- 1 week), Summer Break (1 week in August), Winter Break (December 25th to January 4th), Spring Break (end of March to beginning of April)
*In addition: the Aoba-Japan Seasonal Programs are held for 1 week during the Summer Break.​(Separate fees/discounts applicable for internal students).
Facility Outline
License/Certificate
Certificate of meeting the Guidance and Supervision Standards for Unlicensed Childcare Facilities issued by the Tokyo Metropolitan Government
Floor Area
518㎡
Capacity
156 people
Building
For Childcare purposes
Reinforced concrete / 2nd floor of a 3 story building
Facility Details
Classroom / Library / Children's toilet / Children's sink / Office room / Kitchenette / Meeting Room / Outdoor deck
Equipment
Fully air-conditioned / Emergency supplies / Security camera and Security card system / Machine security system / Automatic fire equipment / Fire extinguisher / AED etc.
Safety Assurance
Childcare liability insurance
Principal's Message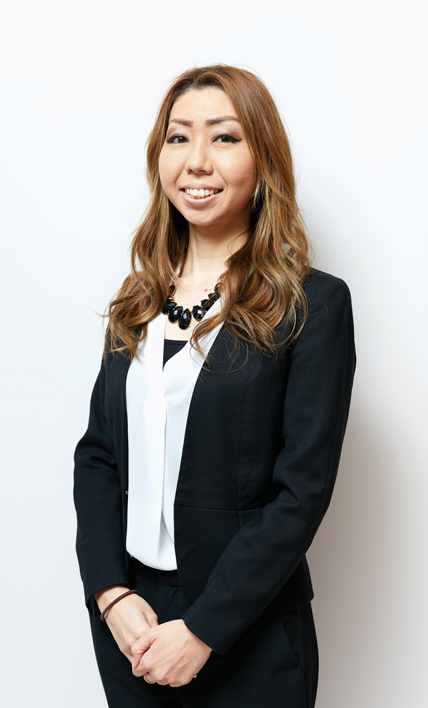 HARUMI
CAMPUS
LEADERS
It is my pleasure to see the students come to school each day with big smiles on their faces, looking forward to what they will learn and explore that day. Life is not all about learning to read and write. It is equally important to nurture love and friendship and to have dreams.
At Harumi Campus, we also focus on recognizing that we are part of the community. This awareness is an important lifelong skill that will help students open up their future. We aim to create an environment where each student at our school has a challenging spirit, learns, understands that they are a member of the community, and can give their best everyday. Our staff is committed to working together with parents and guardians to support your child's growth.
Profile
Born in Japan. Graduated from Salem State University in Massachusetts, USA with a major in Early Childhood Education. Certified Early Childhood Educator in Massachusetts. Worked at public and private preschools in the United States, as well as public preschools in Japan. Has experiences in a variety of special needs education, and diverse globalized learning environments for children, throughout career. Joined Aoba-Japan Bilingual Preschool in 2019, became the Vice Principal of Harumi Campus in 2020, then the Principal of Harumi and Shibaura Campus in 2021. Prior to Aoba, worked as an Assistant Director at an international preschool operated by the U.S. Embassy in Tokyo, Japan.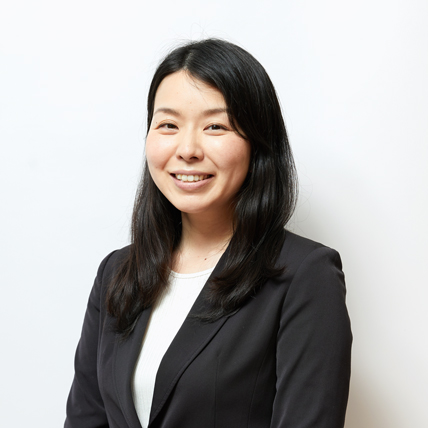 Vice Principal
Takako Urushibara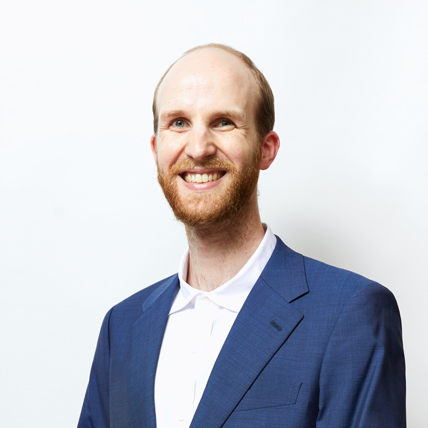 PYP Coordinator
Jeremy Guckert
Access
Harumi Campus
Harumi Triton Square 2F, 1-8-2 Harumi,
Chuo-ku, Tokyo 104-0053
TEL:03-6228-1811
7 minute walk from exits A2a or A2b of Kachidoki Station on the Toei Subway Oedo Line
9 minute walk from exit 10 of Tsukishima Station on the Tokyo Metro Yurakucho Line or Toei Subway Oedo Line