Seeking to gain an official accreditation for
International Baccalaureate Primary Years Programme (PYP).
CAMPUS NEWS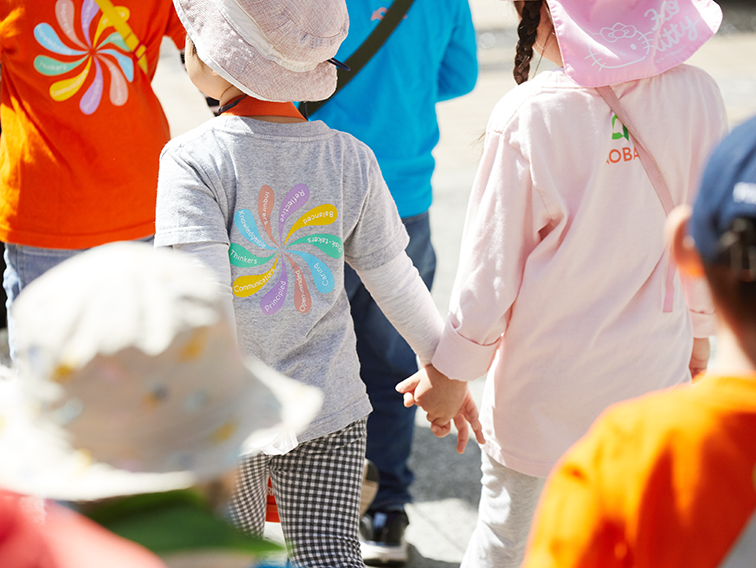 5-minute Walk to Baji Koen
Learning in a Richly Green Environment
The area is rich in green, with large parks such as Baji Koen, used during the Tokyo Olympics and Paralympics, a tree-lined avenue, and Tokyo University of Agriculture nearby. Students will go out to the park every day, as long as the weather permits (even on rainy days). They can feel the change of the four seasons by observing plants and living creatures, and also learn the joys and rules of moving their bodies through a variety of sports and games.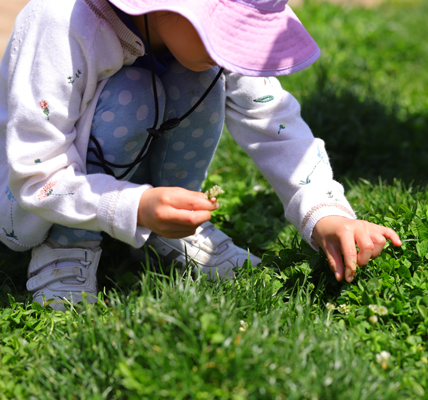 Free and Open Space for Activities
An open single-floor space, where all kinds of inquiry-based activities can be flexibly accommodated, expands children's imagination and creativity. The small stage and wide hallway encourage interaction among children of all ages. In addition, the symbolic wooden furniture is placed in the center of the campus to evoke the rich natural surroundings. The floors in the classrooms and the multipurpose space are cushioned and hygienic, ensuring safe daily inquiry-based activities and special programs.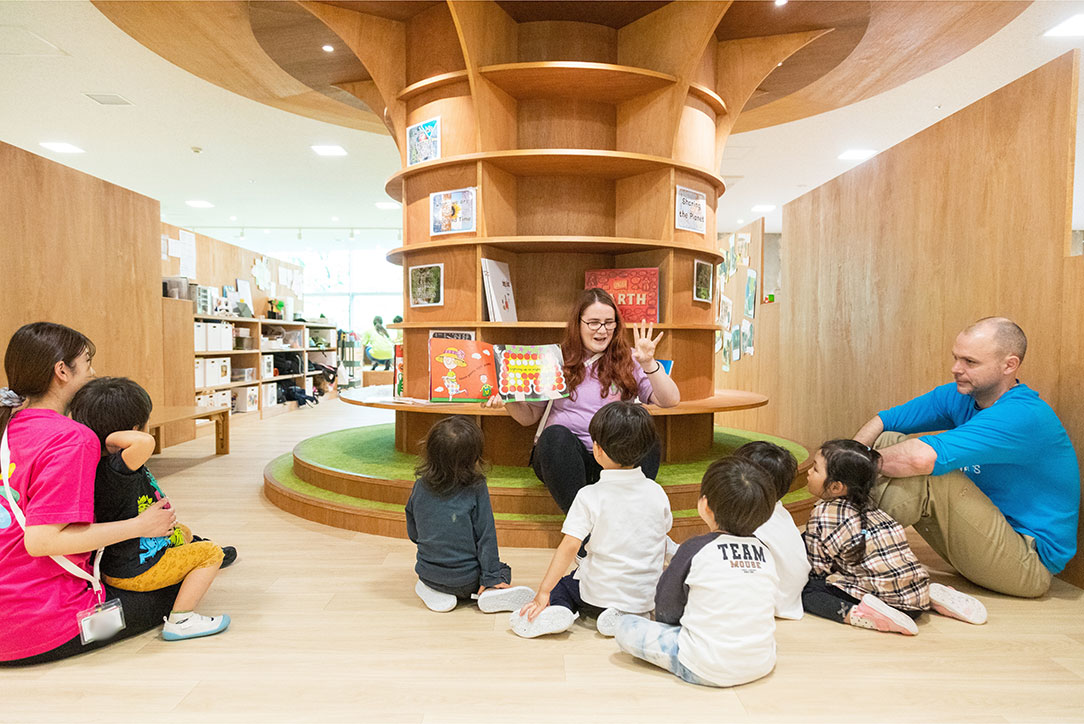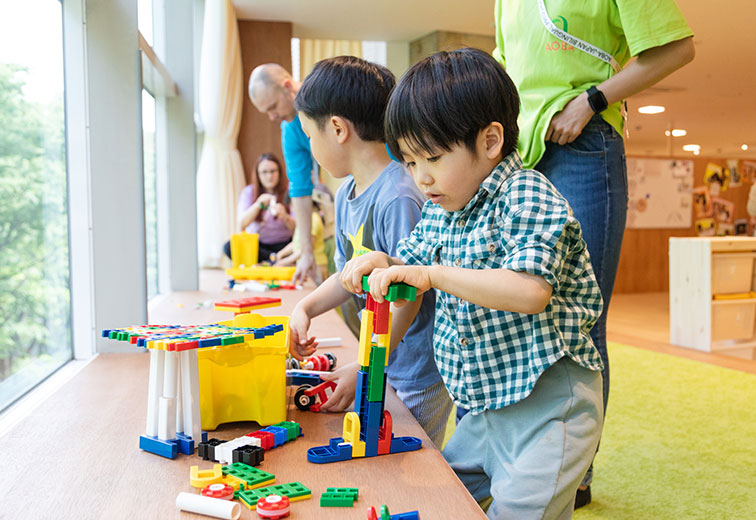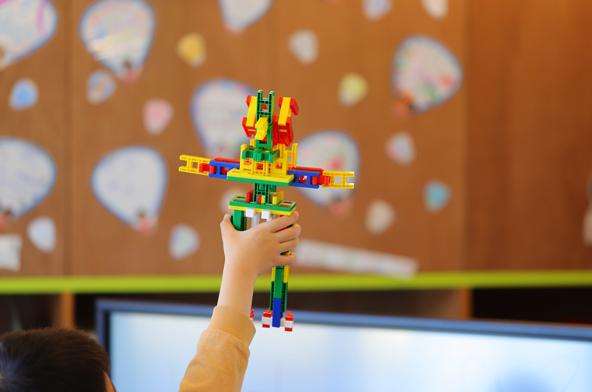 IB × STEAM Education
STEAM stands for Science, Technology, Engineering, Art/Design, and Mathematics. In this continuously changing world, we incorporate learning opportunities through STEAM into our daily zone playing and PYP curriculum, in order to foster the ability of "Monozukuri" and problem-solving skills that create new changes itself.
We also use three-dimensional toys to train thinking skills. Especially in early childhood, using three-dimensional objects has the effect of deepening students' understanding of shapes and spatial awareness, as well as numbers and logical thinking.
After School Program
and School Bus
We offer a wide variety of After School Programs (ASP) including gymnastics, karate, ballet, street dance, programming. From this fall, we are planning to open Koguma-kai (basic exam class for elementary school entry). Even those families who do not have time to take their children to extracurricular lessons, can rest assured that their children have these experiences that expand their interests, during regular school days.
The school bus service is available in the morning and evening, widely covering east to west of Setagaya-ku.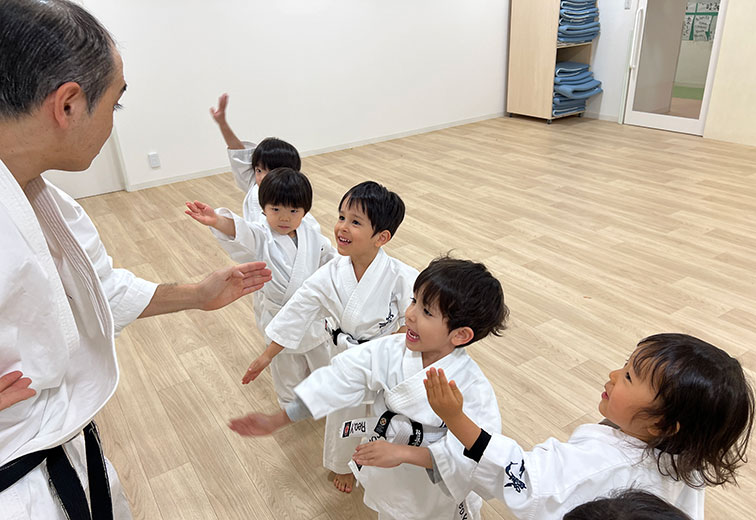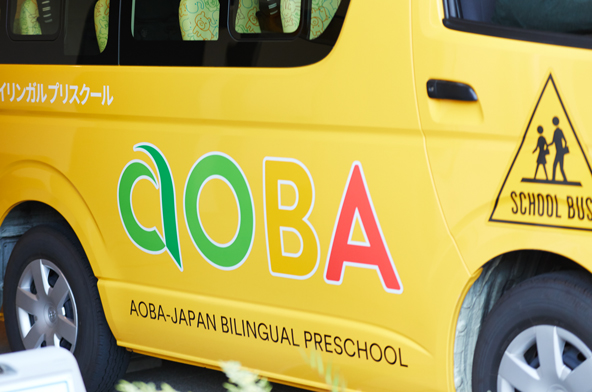 School Overview
Name
Aoba-Japan Bilingual Preschool Yoga Campus
Address
COLLINE Baji Koen Building A-3F, 2-4-18 Kamiyoga, Setagaya-ku, Tokyo 158-0098
TEL
03-6413-6150
Open Days
Monday to Friday (ALA Programs on Saturdays)
Open Hours
​8:10am-6:30pm
- Regular school hours 8:10am-4:10pm
- Extended childcare hours 4:10pm-6:30pm
- Drop-off time 8:10am-8:30am, Pick-up time 3:55pm-4:10pm
- ASP (After School Program) are also available
Holidays​
Saturdays, Sundays, National Holidays, Golden Week (+/- 1 week), Summer Break (2 weeks in August), Winter Break (mid-December to beginning of January), Spring Break (end of March to beginning of April), and other seasonal and professional events throughout the year.
*In addition: the Aoba-Japan Seasonal Programs will be held for 2 weeks during Summer Break, 1 week during Winter Break, and 1 week during Spring Break.
(Separate fees/discounts applicable for internal students).
Facility Outline
License/Certificate
Certificate of meeting the Guidance and Supervision Standards for Unlicensed Childcare Facilities issued by Setagaya-ku (Tentative)
Floor Area
512.65㎡
Capacity
144 people
Building
​For Childcare purposes
Reinforced concrete / 3rd floor of a building with 1 basement floor, 3 floors above ground
Facility Details
Classroom / Multi-purpose space / Library / Children's toilet / Children's sink / Office room / Conference Room / Kitchenette and Meeting Room / Multipurpose toilet / Utility Space
Equipment
Fully air-conditioned / Air supply and exhaust ventilator / Emergency supplies / Security camera and Security card system / Machine security system / Automatic fire equipment / Fire extinguisher / AED etc.
Safety Assurance
Childcare liability insurance
Principal's Message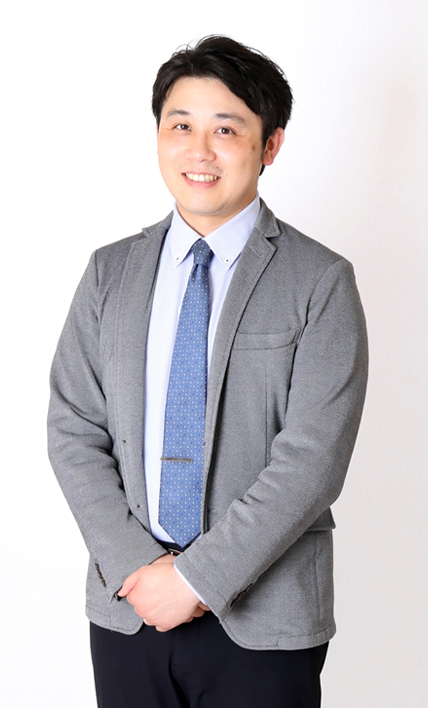 Principal
Masaki Kobayashi
YOGA
CAMPUS
LEADERS
We aim to create an environment where children can practice thinking, worrying, and coming up with answers on their own.
It is only through making many mistakes and taking on challenges that one can grow. In this process, cultivating a spirit of compassion and acceptance not only for oneself but also for others is the driving force that will open up the future. We will encourage children to learn and enjoy various things through play, and our staff will do their utmost to make it enjoyable.
We aim to be a place where everyone involved with the campus can always learn, and our staff will work together with parents and guardians to support their children's growth.
Profile
Born in Tokyo, father of two. Spent his childhood in California, U.S.A., and returned to Japan after graduating from an elementary school there. Majored in child welfare and studied child education at university, and upon graduation, became certified as a nursery teacher. In 2022, joined K.K. Aoba International Educational Systems which operates Aoba-Japan Bilingual Preschool. Became the Viceprincipal of the Waseda Campus in September 2022, and became the Principal of the Yoga Campus in April 2023.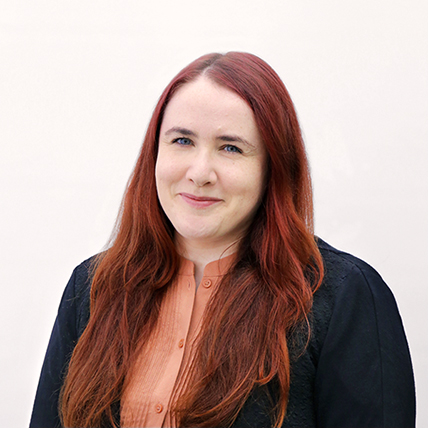 PYP Coordinator
Michelle Jones
Access
Yoga Campus
COLLINE Baji Koen Building A-3F, 2-4-18 Kamiyoga, Setagaya-ku, Tokyo 158-0098
TEL : 03-6413-6150
19 minute walk from Chitose-Funabashi Station on the Odakyu Line
21 minute walk from Kyodo Station on the Odakyu Line
22 minute walk from Yoga Station on the Tokyu Den-en-toshi Line
23 minute walk from Sakura-Shimmachi Station on the Tokyu Den-en-toshi Line
20 minute walk from Kamimachi Station on the Tokyu Setagaya Line
3 minute walk from Nodai-mae bus stop on the Tokyu Bus / Odakyu bus