International Baccalaureate Primary Years Programme (PYP)
Accredited School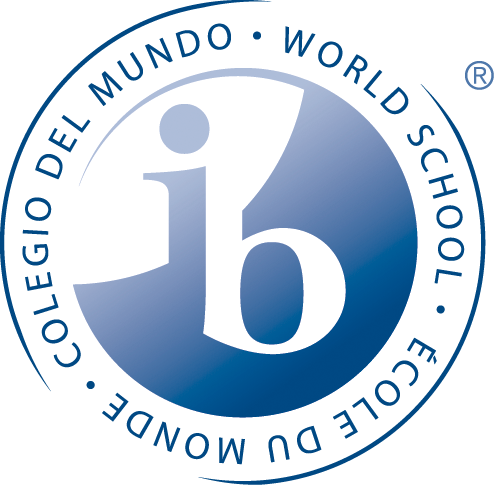 CAMPUS NEWS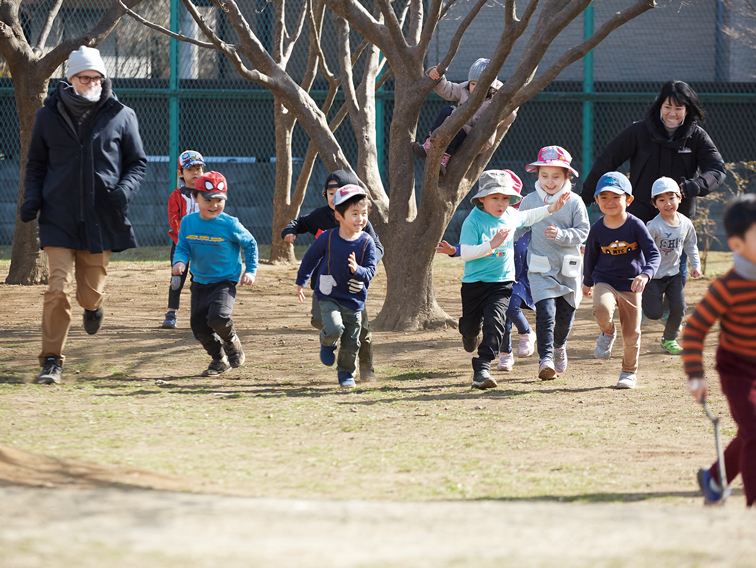 Play and Learn in a Nature-rich Environment
Mitaka Campus is blessed with a rich natural environment. In addition to daily outdoor playing at Inokashira Park and other parks nearby, students also grow food in a vegetable garden and observe insects throughout the year. We value an environment filled with elements where students can naturally explore and where they learn through playing.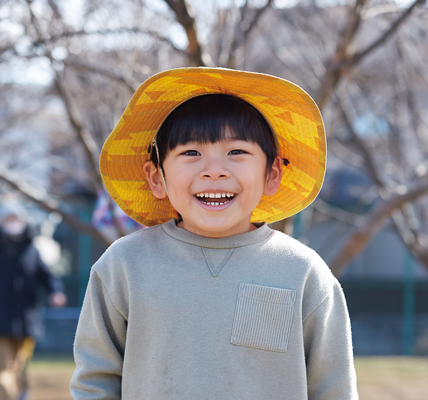 A Spacious Learning Environment without Walls
At Mitaka Campus, students spend their days in a spacious environment without walls. We create an environment where students can interact across age levels, learning social skills, fostering compassion towards the younger ones and admiration towards the older ones, and growing through encouraging each other. The library, located in the center of the campus, is like a secret hideout for the students. The gentle and bright space with plenty of warmth from the wood is filled with the cheerful smiles and voices of the students.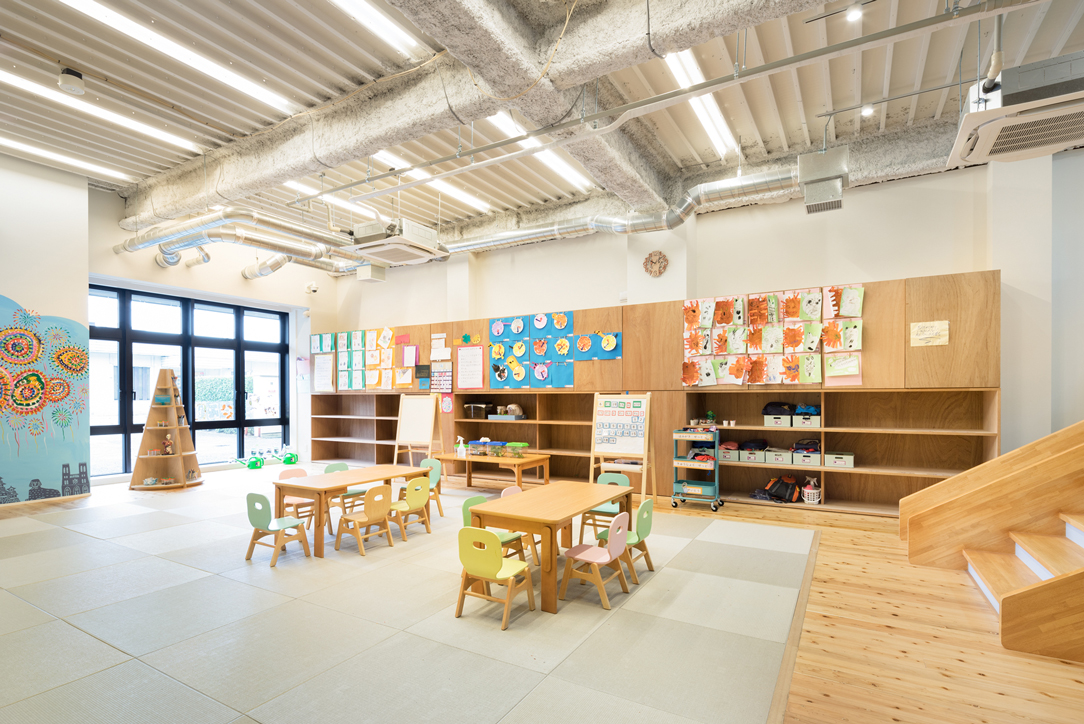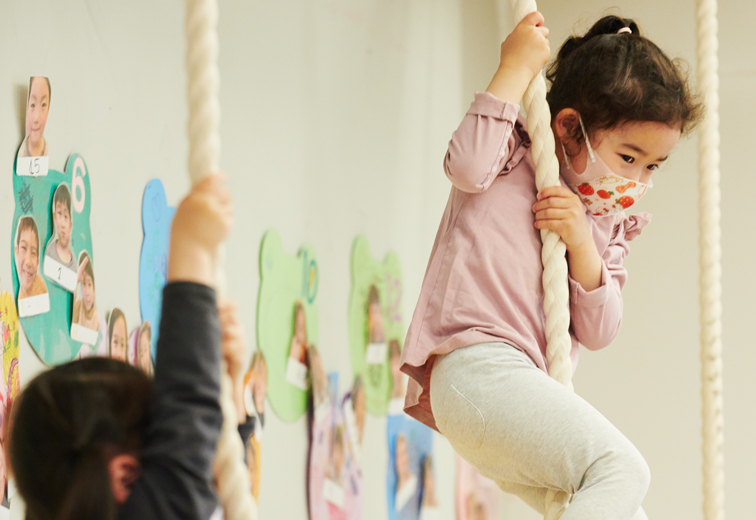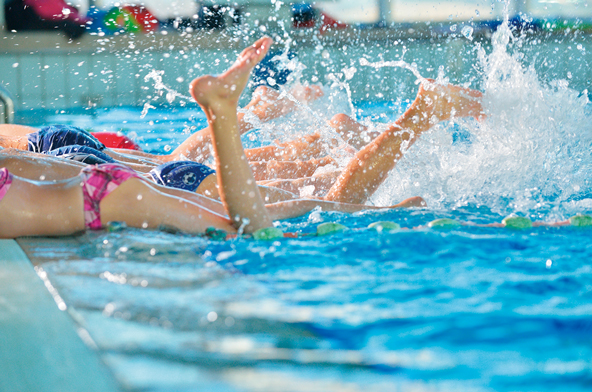 A Variety of Special Programs
We offer programs such as swimming at Mes Club, and P.E. in a spacious area with ropes for rope climbing, all included in the regular school hours. By actually experiencing a wide variety of programs, each student can find something they are interested in. Also, from the perspective of holistic education, we want our students to become familiar with physical exercise and music from early childhood, to have enriching lives.
After School Program
and School Bus
Our popular After School Program offers a wide variety of activities including gymnastics, ballet, street dance, indoor soccer, English, and science experiments. Even those families who don't have time to take their children to extracurricular lessons, can rest assured that their children have these experiences that expand their interests, during regular school days.
The school bus service is available covering Ogikubo, Nishi Ogikubo, Kichijoji, Musashi Sakai, Higashi Koganei, Musashi Koganei, Kokubunji along the JR Chuo Line, Chofu, Fuda, Kokuryo, Sengawa, Chitose Karasuyama along the Keio Line, and Eifukucho, Hamadayama area along the Keio Inokashira Line.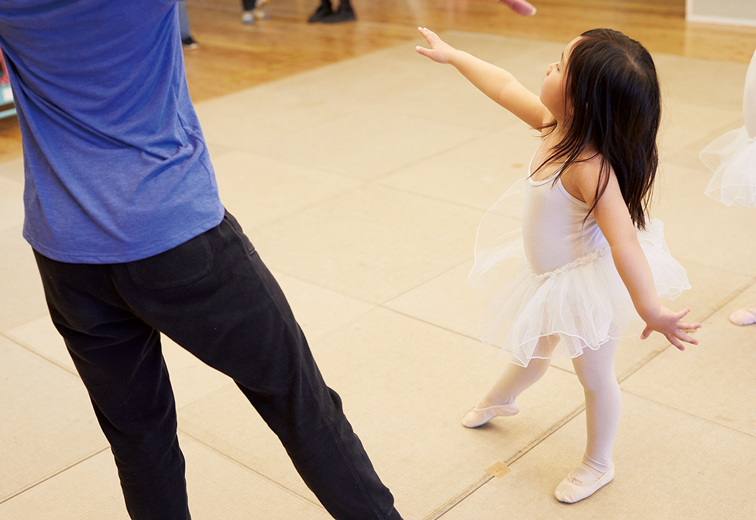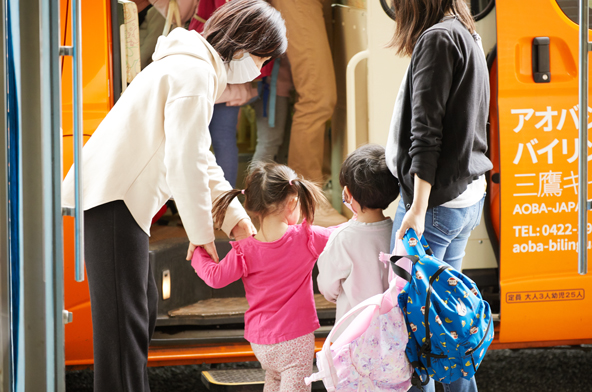 School Overview
Name
Aoba-Japan Bilingual Preschool Mitaka Campus
Address
4-15-41 Shimorenjaku, Mitaka-shi, Tokyo 181-0013
TEL
0422-29-8977
Open Days
Monday to Friday (ALA Program on Saturdays)
Open Hours
7:30am-6:30pm
- Regular school hours 8:10am-2:30pm
- Extended childcare hours 7:30am-8:10am / 2:30pm-6:30pm
- Drop-off time 8:10am-8:30am, Pick-up time 2:15pm-2:30pm
- ASP (After School Program) are also available
Holidays​
​Saturdays, Sundays, National Holidays, Golden Week (+/- 1 week), Summer Break (2 weeks in August), Winter Break (mid-December to beginning of January), the final week of March, and other seasonal and professional events throughout the year.
*In addition: the Aoba-Japan Seasonal Programs are held for 2 weeks in August, 1 week during Winter Break, and during the last week of March.
(Separate fees/discounts applicable for internal students).
Facility Outline
License/Certificate
Certificate of meeting the Guidance and Supervision Standards for Unlicensed Childcare Facilities issued by the Tokyo Metropolitan Government
Floor Area
475.34㎡
Capacity
144 people
Building
For Childcare purposes
Reinforced concrete/1st floor and part of the 2nd floor of an 11 story building
Facility Details
Classroom / Library / Children's toilet / Children's sink / Office room / Kitchenette / Multipurpose toilet
Equipment
Fully air-conditioned / Air supply and exhaust ventilator / Emergency supplies / Security camera and Security card system / Machine security system / Automatic fire equipment / Fire extinguisher / AED etc.
Safety Assurance
Childcare liability insurance
Principal's Message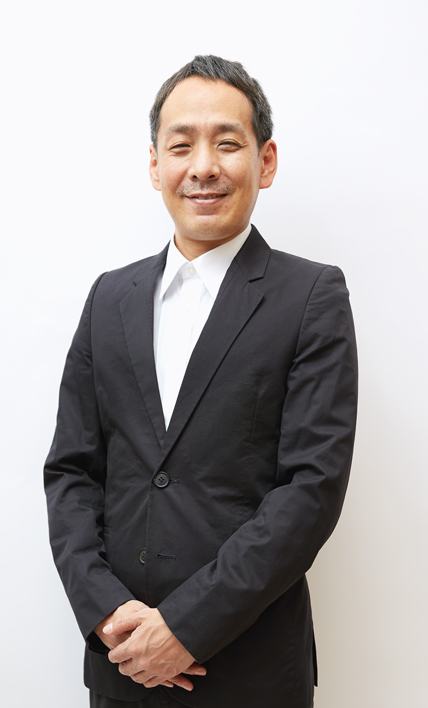 Principal
Tsuyoshi Nishiyama
MITAKA
CAMPUS
LEADERS
We bring out the curiosity and inquisitive mind that the children originally have, and nurture individuals with international perspectives and leadership skills. In both Japanese and English, the core of the program is learning in a project approach style that takes the children's boundless curiosity as its starting point. Through learning and presenting a single theme from multiple perspectives such as art, science, mathematics, and music, we nurture language acquisition, independence, intellectual sense, internationality, the ability to speak out and express oneself, and cooperativeness. The PYP becomes more effective when the school, parents/guardians, and all those involved in the school's operation are actively working together to create a positive environment for the children.
Profile
Born in Kobe, father of two. Has experience in English education, international relations, and school management, and has worked in the United States, Canada, Australia, Thailand, Denmark, U.K., etc. Currently the Principal of Mitaka Campus since March 2021.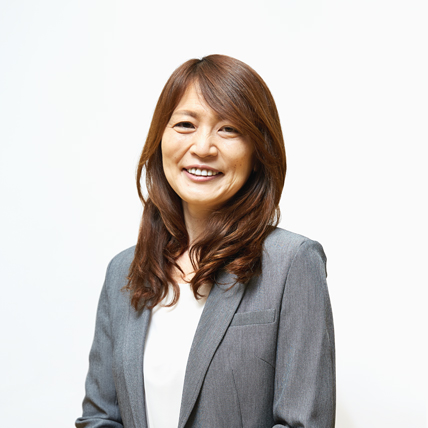 Vice Principal
Hiromi Hayakawa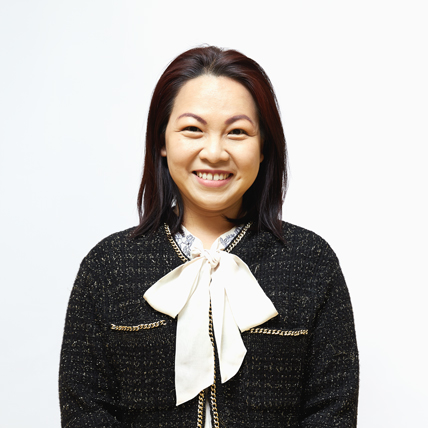 PYP Coordinator
Nguyen Tran
Access
Mitaka Campus
4-15-41 Shimorenjaku, Mitaka-shi, Tokyo 181-0013
TEL:0422-29-8977
Nearest Station
8 minute walk from the South Exit of Mitaka Station on the JR Chuo Line