For 1~2 Year Olds
Parent and Child School Experience Program
in a 100% English Environment

Mommy & Me
A parent and child program for 1 to 2 year olds held regularly. Children who have not yet been separated from their parents can also participate with ease together with their mothers and fathers. We offer a variety of fun inquiry-based activities to stimulate children's interests in a 100% English speaking environment.
100% English Environment
A 45-minute Program to Enjoy with All Five Senses
Starting with morning circle time, students naturally interact with English for 45 minutes through songs, dances, games, crafts, and lots of physical activities. A total of 10 lessons* in a 100% English environment, this short program is an opportunity for children to develop an interest in English.
*Schedules may vary by campus.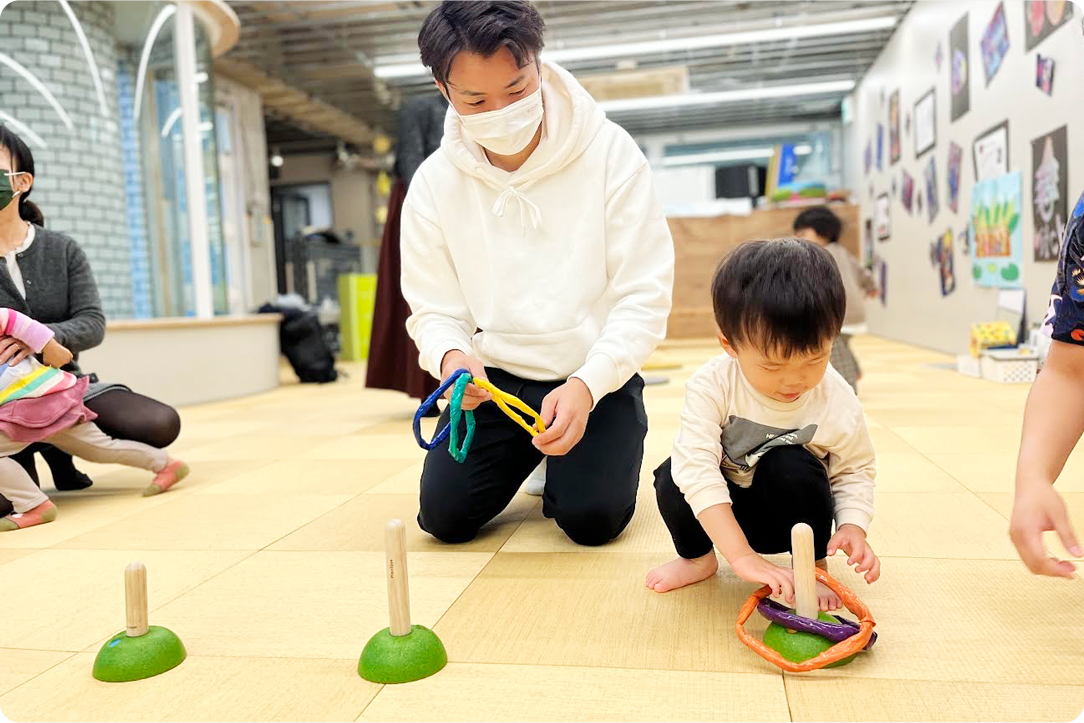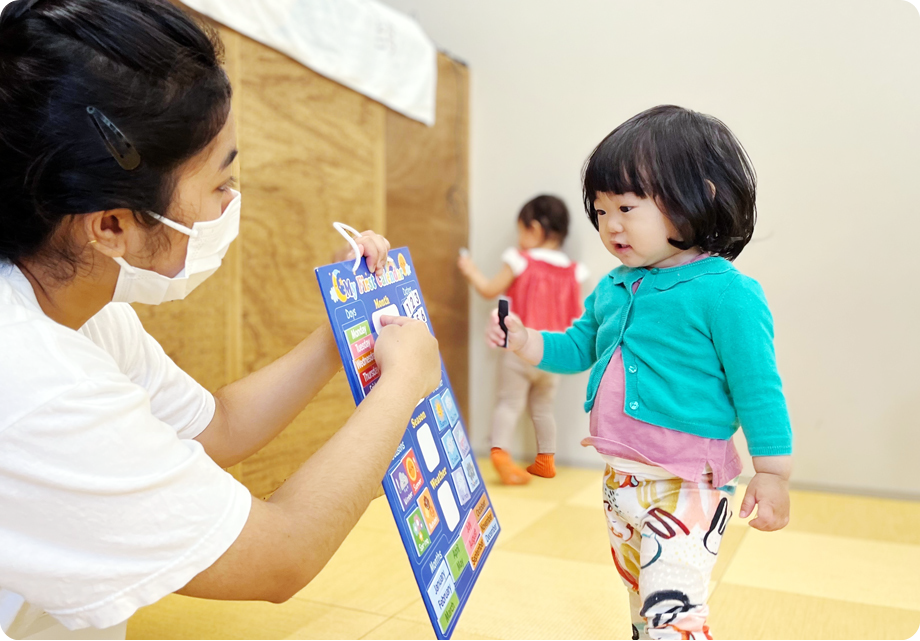 Sample Schedule
| | |
| --- | --- |
| Time | Activity |
| 9:00-9:05 | Morning greetings |
| 9:05-9:20 | Morning circle time |
| 9:20-9:40 | Activity |
| 9:40-9:45 | Closing circle time |
*Schedules vary by campus
Program schedule
Outline
Campus
Maximum(groups)
Schedule
Hours
Fee
1 year olds
2 year olds
Nakano
6
Calendar
9:00 - 9:45
33,000yen
*All fees above include tax. *Only those who are able to participate in all 10 lessons with their children are eligible to apply. No make-up lessons are available due to family reasons. *Priority screening for enrollment at A-JB is available for those who participate in this program. Please contact each campus for details *Each campus has its own cancellation deadline. For details, please check the "Cancellation Policy" on the application form for each campus. *The application deadline differs from each campus. Applications are accepted on a first-come, first-served basis.