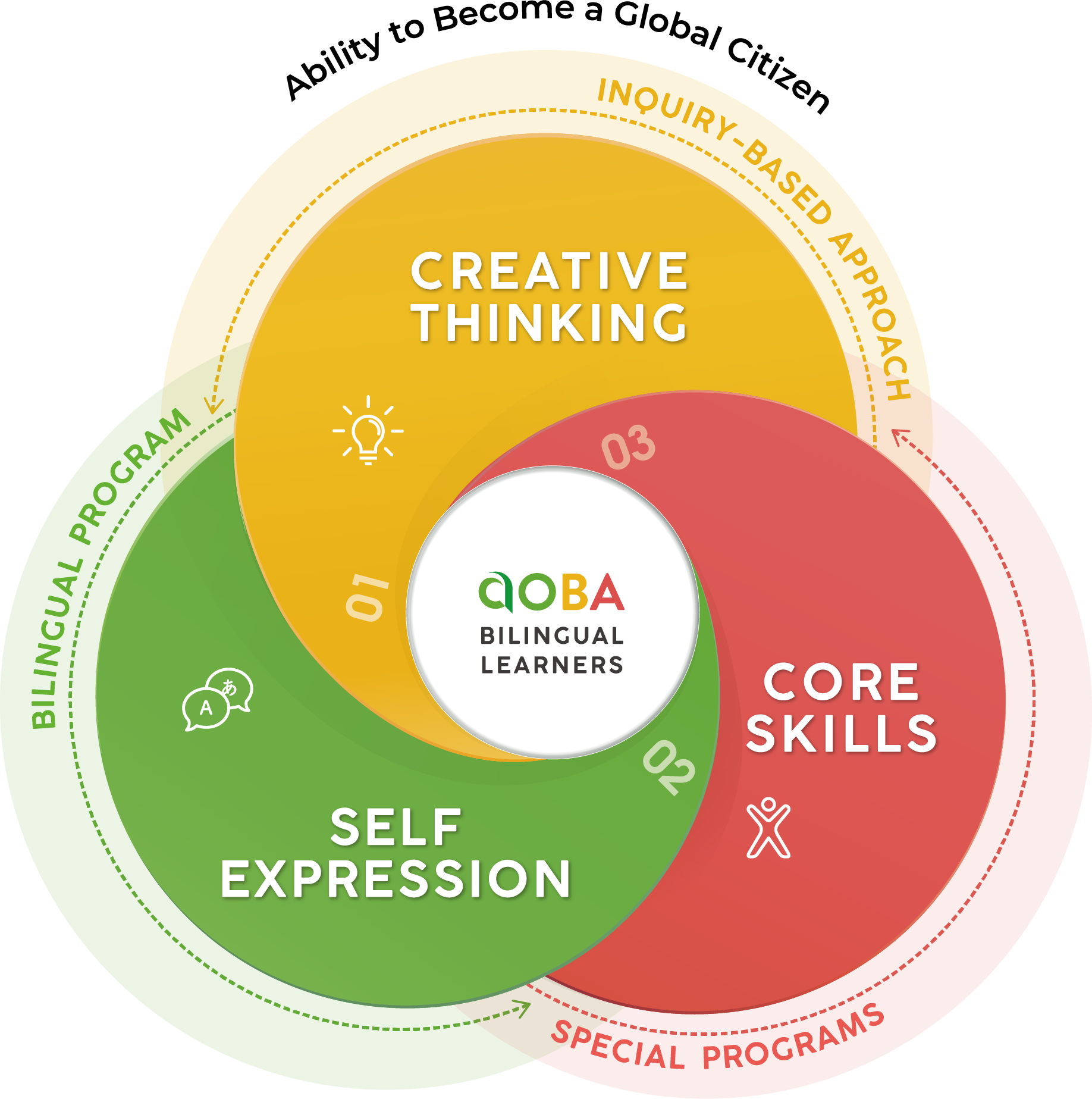 Our Unique Curriculum Cultivates
the Ability to Become a Global Citizen
A-JB's unique curriculum, aimed to nurture individuals to be confident and curious, with an international perspective and a pioneering spirit, are based on three foundations: Core Skills, Creative Thinking, and Self-expression. We offer a variety of programs based on the IB curriculum, and help each student fulfill their unique potentials.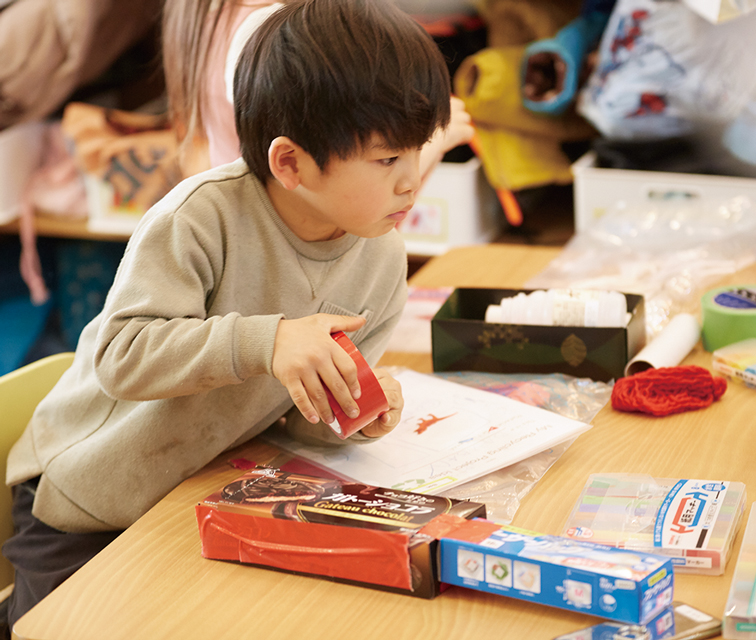 01
CREATIVE THINKING
Through daily activities such as creative arts, Learning Center (science, puzzles, and drama play), and group work, we actively provide opportunities for the children of the 21st century - who live in a world where they need to look for answers to their questions - to think and make decisions for themselves. The habit of formulating questions on their own and exploring them deeply is the foundation for a lifelong learning.

Aimed to foster passionate life-long learners,
this approach allows students to gain the sense of accomplishment through the process of formulating questions, expanding ideas and sharing them with their peers.

Inquiry-Based Learning
02
SELF-EXPRESSION
Our curriculum provides students with many opportunities to cultivate self-expression skills that encourage them to communicate their thoughts, feelings, and works of art in both Japanese and English. Our curriculum also provides opportunities for students to develop presentation and self-expression skills, both of which are key factor skills for future global citizens.

English proficiency is essential for global citizens, with the respect to one's mother language, culture and customs, as it is the foundation of one's self-identity.

Bilingual Program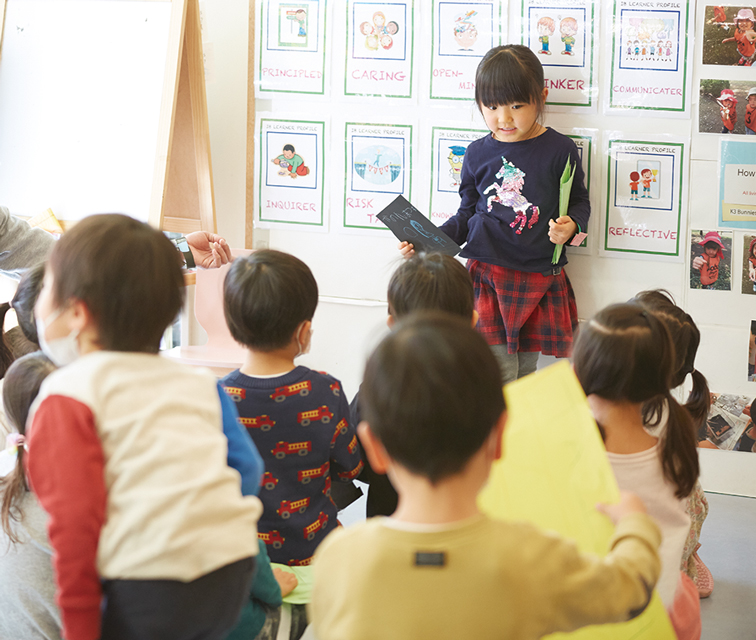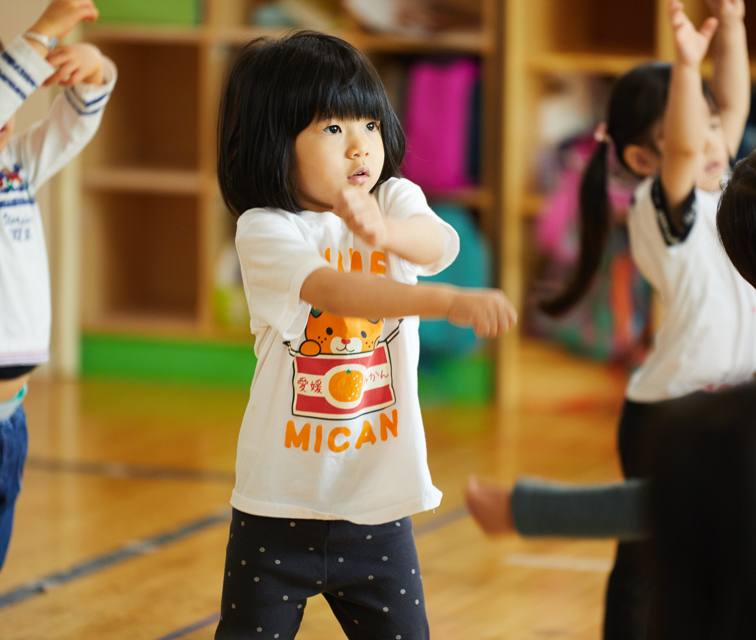 03
CORE SKILLS
In the early years of childhood, children develop their intellect, mind, and motor skills in accordance with their developmental stages. The basic skills developed through physical education, swimming, and music classes are transferable and can be later applied to help the child think and express himself or herself. Through exposure to the arts and sports, students will develop a rich sense of humanity.
To support physical development and emotional enrichment, various programs are offered to develop unlimited potential.

Special Program